Our Science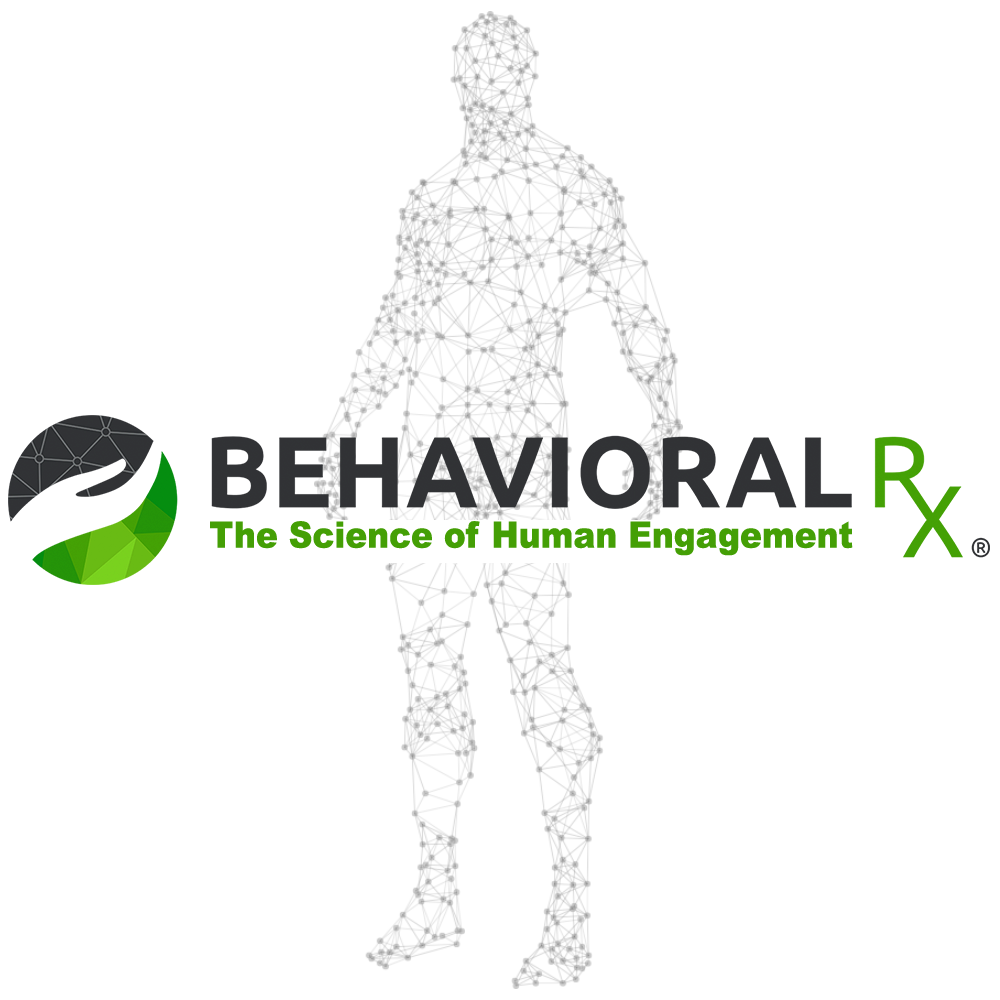 BehavioralRx® has proven to positively impact reality and data, not just monitor or report on it. We achieve this by becoming a partner and supporter in a person's day-to-day lifestyle. No two people are identical when viewed from a combined emotional, behavioral, physical, and metabolic perspective. With this guiding principle in mind, BehavioralRx® precisely treats each person, not just their disease.
The scientific methods and algorithms behind BehavioralRx® have produced significant evidence-based improvements around the world in managed long-term care, transitions of care, and gaps in care for patients with chronic and highly complex conditions.
We achieve increased resiliency in our users by combining evidence-based motivational and activation techniques to engage people in their daily life, at home, at work, and at play.
Behavioral Psychology: Human motivation and persuasion are highly correlated to emotional attributes such as trust, credibility, outlook, and reciprocity.
Cognitive Neuroscience: Human factor engineering is strongly connected to brain functions including encoding, storage, and retrieval.
Influence Technology / Activation through shared decision making
Anchoring Technology / Cognitively connecting a desired action with an existing everyday activity
Wonder & Wander Technology / Activation by increasing memory persistence and recall via mental and physical activities that stimulate necessary neuroreceptors
Reduction Technology / Activation through simplifying
Tailoring Technology / Activation through customization
Nurturing Technology / Guided persuasion
Environment of Need Technology / Intervening at the right time
Conditioning Technology / Reinforcing target behavior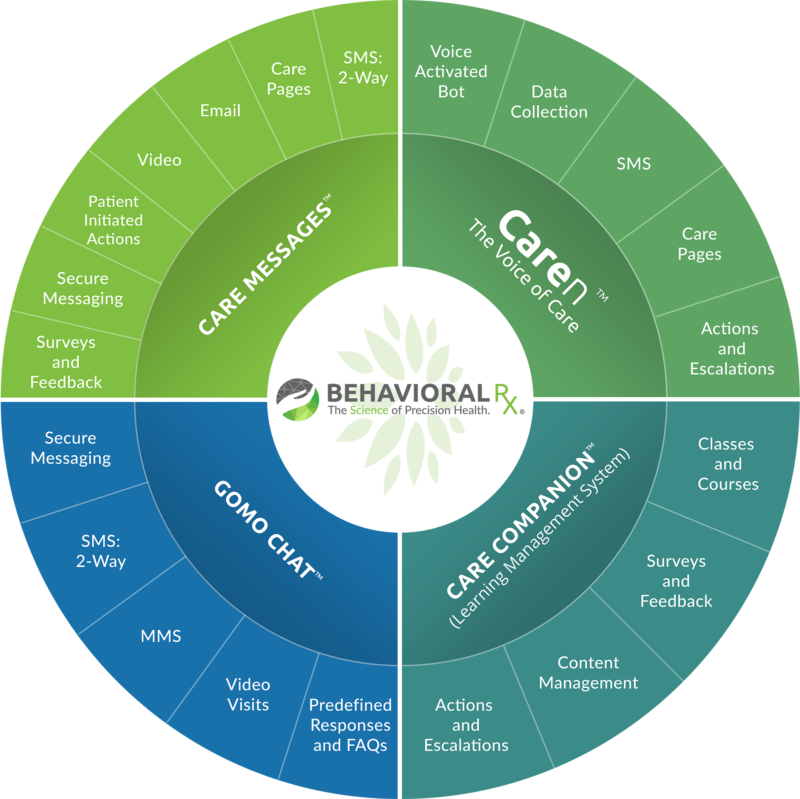 LIFEMAP™ Individualized, Data-Driven Diabetes Care Enabling Diabetics to Live a More Fulfilling Lifestyle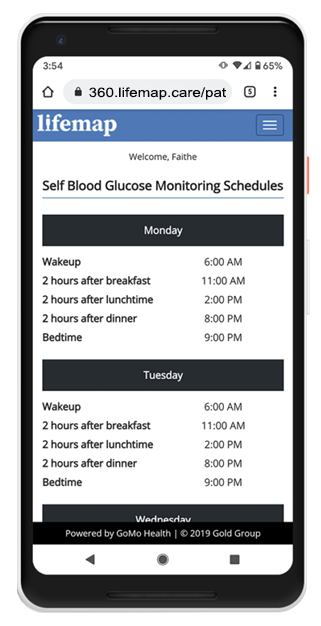 LIFEMAP™ charts participants' fluctuations in their blood glucose levels and psycho-social state at different times of the day to build a more precise medication regimen. These measures correlate with lifestyle support that includes resources on suggested eating/nutrition behaviors, stress-reduction and coping techniques, and physical/exercise activities.
LIFEMAP™ extends clinical and lifestyle support to patients at any time, regardless of location. Tailored to participants' specific treatment needs and daily routines, the program includes a regular communication cadence with patients, delivering interactive resources for everyday life and health management, and responding to specific requests for information and care messages to keep them resilient to the therapy.
BehavioralRx® Applied to Hypertension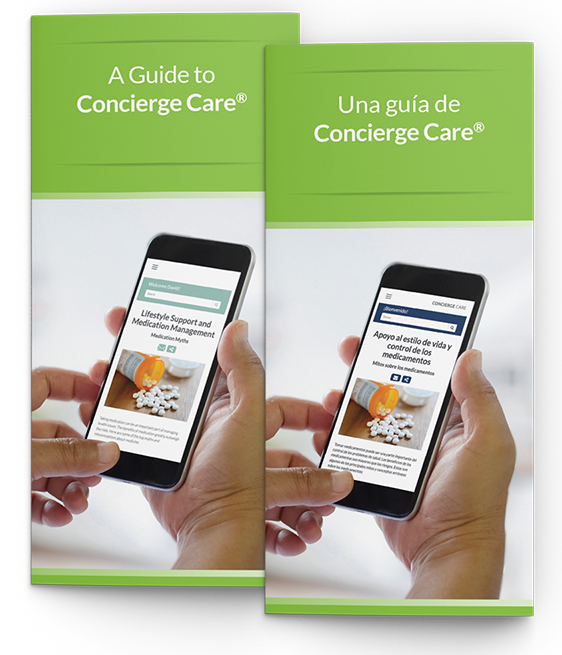 Applied to Hypertension – The program enables patients to provide ongoing feedback on health and adherence issues. Those responses that indicate early warning signs of a potential adverse event trigger immediate care messages to support patients in their moment of need and inform nurse triage who intervenes.
Behavioral and Cognitive Effect – Concierge Care positively "disrupts" negative mental models that, if unchecked, often lead to adverse events: cognitive models of mood disorders have shown that a person experiencing levels of anxiety, stress, and depressive symptoms has a deficit in being able to regulate mood as this state of mind leads to negative impairments in cognitive control.
Patients vulnerable to negative moods and depression may linger ("ruminate") on these negative cognitions, thus consuming working memory and preventing launching of memory resources that can activate a positive mental or physical action.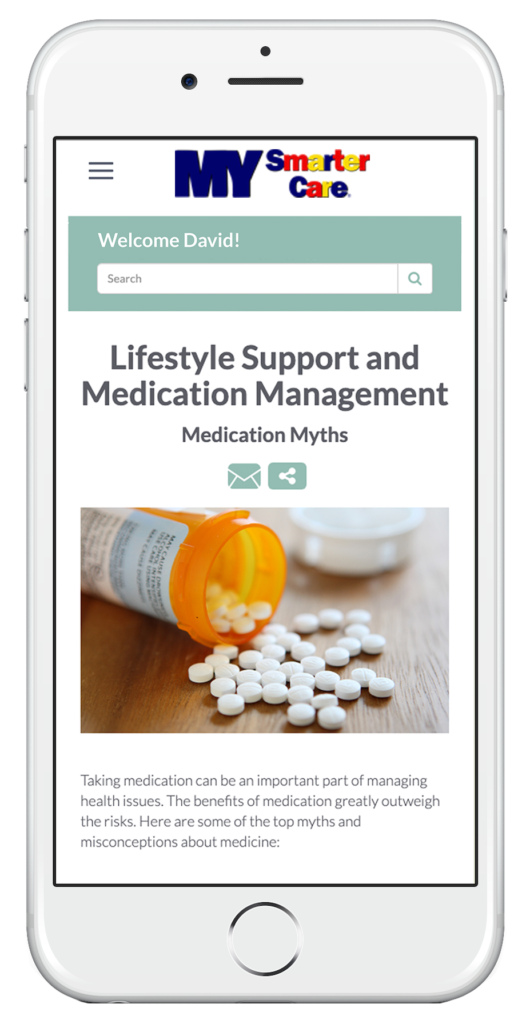 Applied to Hypertension – Messaging is delivered one thought or question at a time, which allows participants to fully engage with the content without missing key insights. The cadence, tone and content vary, based on a number of personalization variables and participants' specific responses.
Behavioral and Cognitive Effect – Delivering information in small, "snackable" bites with content sensitive to appropriate social cues of the population served significantly increases long-term memory storage and recall (the first brain process in sensory memory, where input from external stimuli is initially stored for two to three seconds before deciding to process it further or reject it).
If the brain discards the information because it is too much to process (information overload) it is inevitably forgotten.
However, should one choose to transfer information, it moves to short-term memory, where the information is kept for a longer time frame (anywhere between 5 and 15 seconds) as the brain decides what to do with it. The decision comes down to using the info, discarding it to be forgotten, or committing it to the final step of long-term memory. Similar to the hard drive in a computer, long-term memory is where we keep data we don't need in that particular moment. The information in long-term memory can be housed indefinitely to be called upon and used at a later, more appropriate time.
Prenatal and Postnatal Care
The COVID-19 Pandemic has touched lives across the globe and had impact on everyone, but especially pregnant women: 33% of women had clinically elevated symptoms of depression,
37% of pregnant women had anxiety, 70% had psychological distress.
The prevalence rates of mental disorders among pregnant and postpartum women during the COVID-19 pandemic were high. Timely and tailored interventions should be applied to
mitigate mental problems among this population of women, especially multigravida women and women in the first and third trimesters of pregnancy.
BehavioralRx®
Simple & Highly Directed
In the Moment
Personalized to Create Intimacy
Direct to the User
Empowers User to Influence Bahavior
Optimizes Human HCP Talent
Minimizes Adverse Events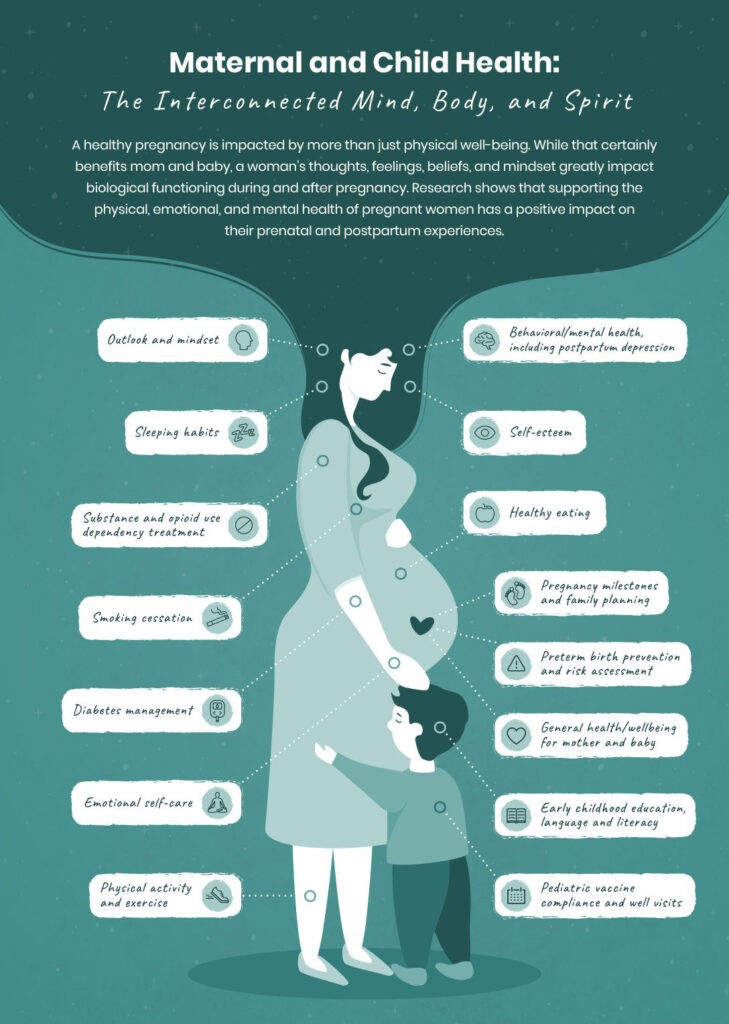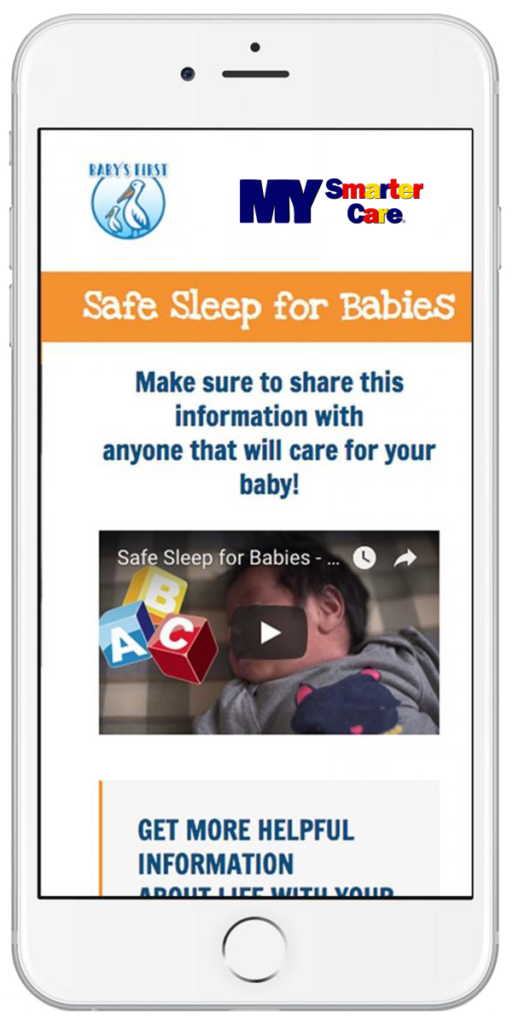 Overview: Helping new parents and caregivers to understand early child-development milestones, home-safety, and how to emotionally cope with the needs of a newborn and the responsibilities it brings is at the core of the Baby's First program.
Baby's First program was designed to help improve mother and infant health. Using the science of BehavioralRx®, this post-partum educational program delivered with individualized content and resources based on the person's social, behavioral, and physical health determinants.
Outcomes:
ED: 64% less emergency room visit costs
In-Patient: 75% fewer inpatient and readmission incidents.
21 Adverse Events Avoided Concierge Care bot patient feedback was escalated in real-time to nurse triage; Edinburgh Postnatal Depression Scale and Patient Health Questionnaire-2 (PHQ-2) administered throughout the program.
Satisfaction: 100% of surveyed members reported they would recommend the program to others.
Education
Every woman's path to becoming a mom is different, but one of the first decisions a new mom must make is how to feed her baby.
When you choose to breastfeed, you start baby's future on the right track. Breastfeeding lets you make the food that is perfect for baby. It gives your baby the healthy start he/she needs to last a lifetime.
Gives Your Baby Vitamins and Minerals: Breastfeeding gives your baby the most food and nutrients that he or she needs to grow and stay healthy. The foods you eat are important because the vitamins pass from you to your baby in your breast milk.
Protects Your Baby: Breast milk protects babies from illness. Research shows that breastfed babies have lower risks of:
Asthma
Ear infections
Eczema (skin rash)
Diarrhea and vomiting
Breathing problems
Sudden infant death syndrome (SIDS)
Type 2 diabetes
Benefits your Health: Breastfeeding helps your health and healing after giving birth. It can often help you get back to your pre-pregnancy weight faster. Breastfeeding also leads to a lower risk of some health problems, like type 2 diabetes and certain types of breast cancer.
Creates a Special Bond: Breastfeeding is a great way to build a strong bond with your baby. When you nurse your baby, he/she is close to you and feels the warmth from your body. You are giving comfort, safety, food and love.
Smoking Cessation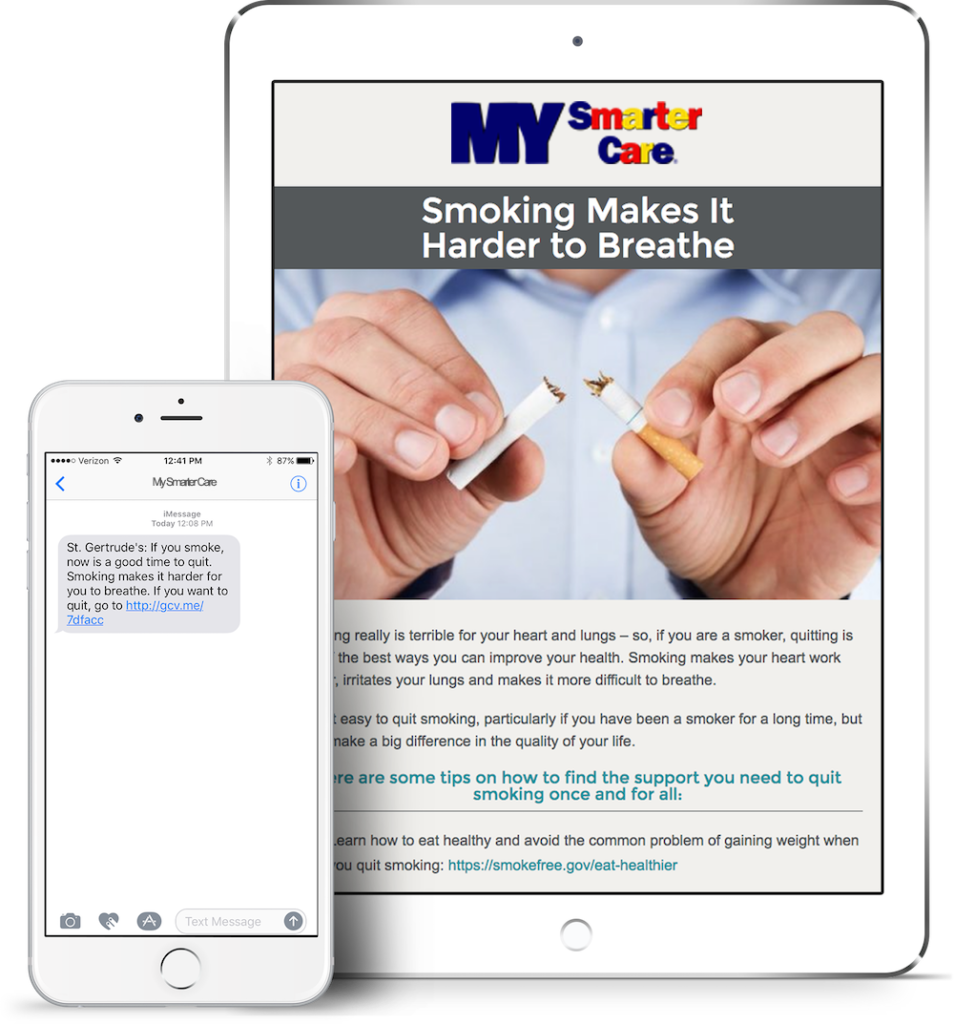 ON-DEMAND MOTIVATION
Sometimes the hardest part of quitting smoking or vaping is feeling like you don't have
encouragement or advice.
Our program offers real-time support for common problems many experience during their journey to quit. These in-the-moment responses
are delivered when you text these
specific keywords to 53XXX:
TRIGGER for support when feeling a craving
MOOD for "feel-good" motivational messaging
RELAX for comforting words to help deal with anxiety
SONG for a link to uplifting music
SPIRIT to make you feel stronger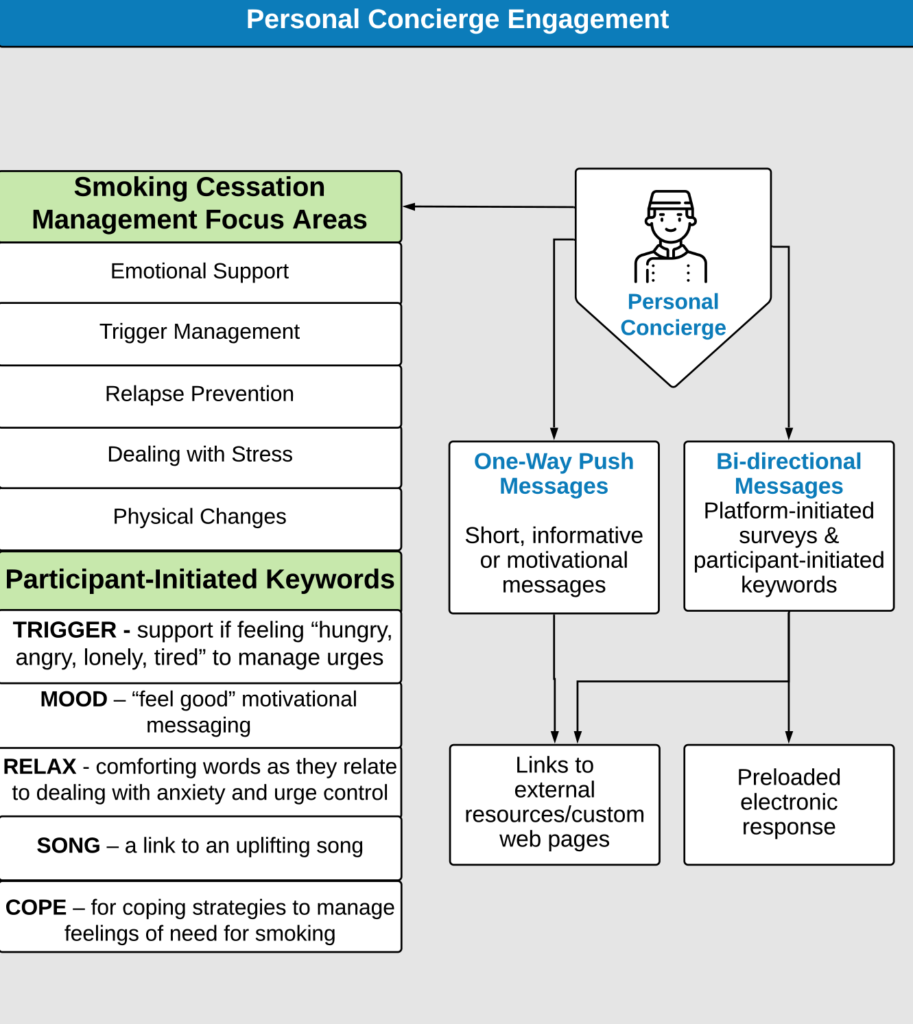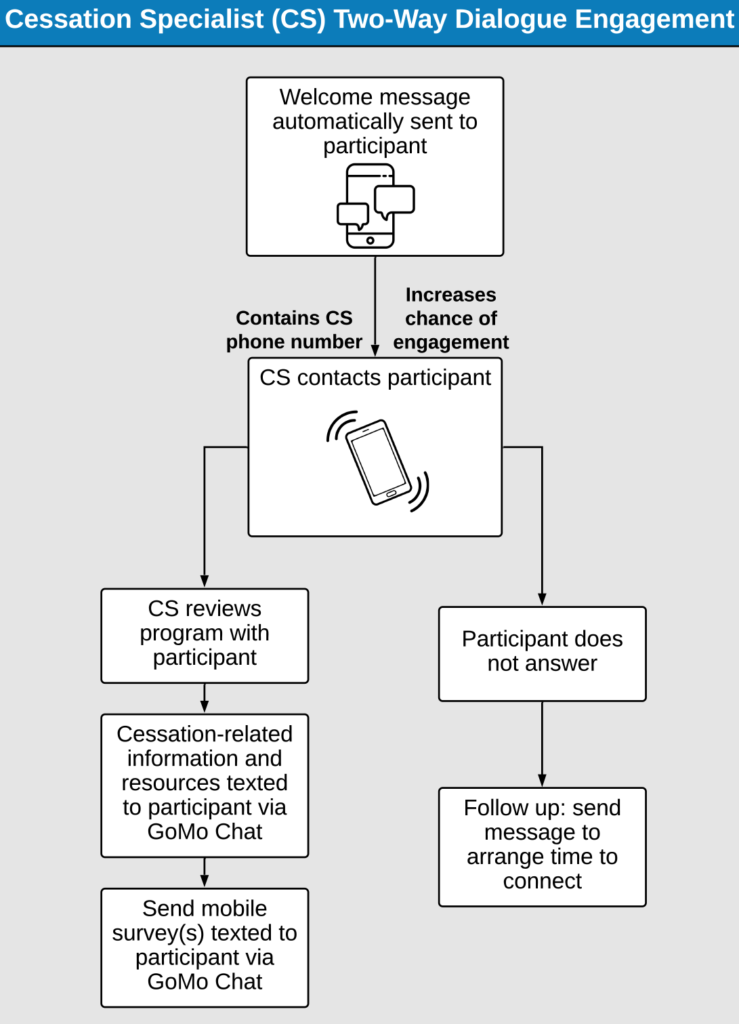 Behavioral Health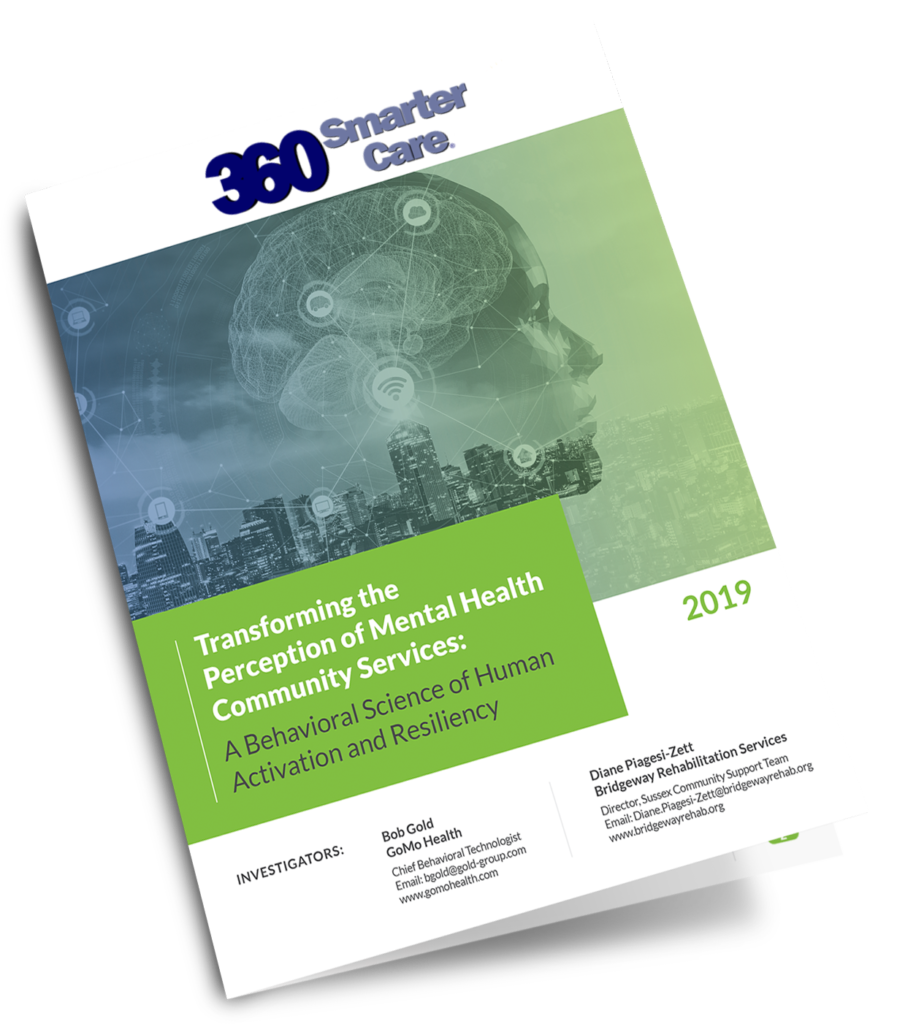 In cognitive neuroscience, an AHA Moment is a sudden comprehension — or a coming together of neurons — that allows someone to solve a problem, reinterpret a situation or resolve an ambiguous percept. Stimulating an AHA Moment makes a person 3-5 times more likely to take an immediate action.
BehavioralRx® care plans combine the science of human behavior with cognitive learning, memory retention and a delivery via interactive mobile "smart" technology — a combination that has the potential to revolutionize the way we provide health care.
Bi-directional Care Messages allowed members to identify what they needed, and the system would provide it. These member-initiated support messages were sorted into categories, so a member was able to call for anything from a motivational push that would get them to a meeting to a joke to lift their spirits.
This was a critical aspect of the program, as it allowed members the experience of altering their mind-set and changing their habits in real time.
The 5 Guiding Principles of BehavioralRx®
Ensure persons served are perceived as active partners in the care process
Allow people to guide their care process
Help people stay engaged even when they are alone
Give people a way to be active in their care process, not passive recipients
Help people increase self-management with skills, confidence and practice