Smarter Self ™
Our Youth & Educational System are in Crisis
There is a mental health crisis in our schools and universities. It impacts students, teachers, and administrators.
Over 55% of teachers are exploring options to leave the profession.
15.7% of students have a suicide plan. 8.9% attempted suicide. 2.5% made a suicide attempt that required medical treatment.
Smarter Self™ provides the tools they require to become mentally and emotionally stronger and more resilient.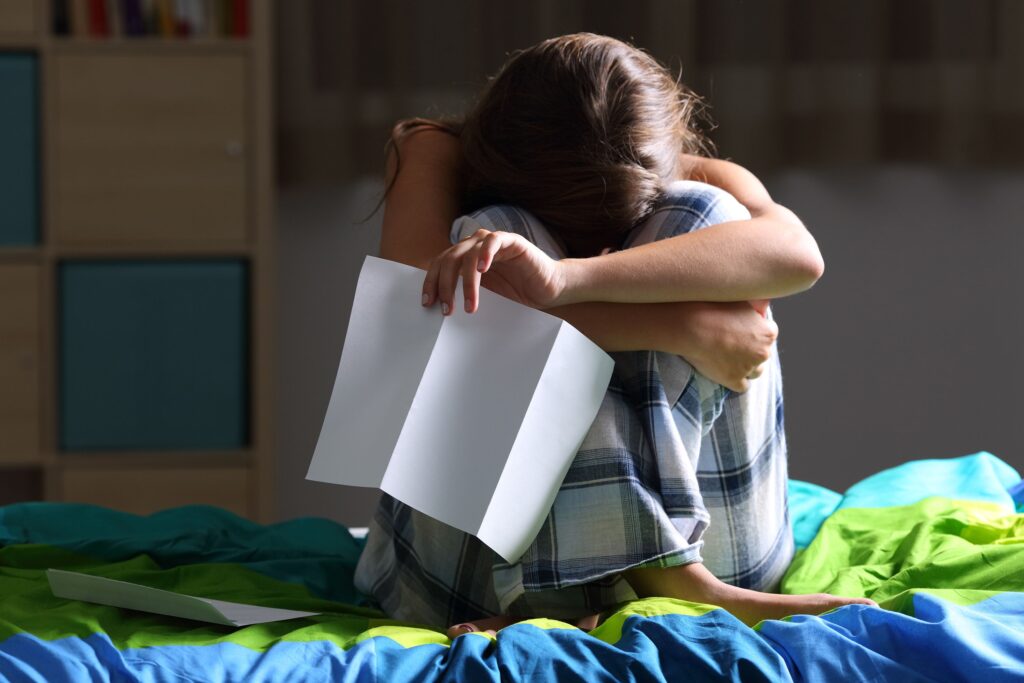 Kate Fagan wrote an insightful book about Maddy Holleran, whose death by suicide rocked the University of Pennsylvania campus and whose life reveals with haunting detail and uncommon understanding the struggle of young people suffering from mental illness today.
What started as a profile of a successful young athlete whose life ended in suicide became so much larger when Fagan started to hear from other college athletes also grappling with mental illness. This is the story of Maddy Holleran and her struggle with depression, which also reveals the mounting pressure young people, and college athletes in particular, face to be perfect, especially in an age of relentless connectivity and social media saturation.
We highly recommend every parent, aunt, uncle, grandparent, educator, teacher, professor, and administrator read Maddy's story.
Growing up in the age of social media, 24/7 news, overheated partisan politics, and Covid-19 uncertainty is more complex, harder than any adult experienced.
Bullying has always been an issue, but it ended when we walked into our homes. Online bullying is everywhere. There is no escape. We were able to escape to our bedrooms. The current generation has no escape. They live in a very different society than we did.
There is a causal link between social media and the explosive expansion of anxiety, depression, substance abuse, and suicide among students. There are not enough professionals to meet the need for care.
Addressing the immediate and urgent need for crisis intervention for suicidal ideation and attempted suicides consumes educators and administrators. Crisis intervention is not crisis prevention.
What we have done in the past and continue to do is not working. Our youth lack the emotional strength and resilience to deal with the complexities of life in an online society.
Smarter Self ™ uses AI technology to expose users to a wide range of clinically validated modalities. Navy SEALS learn Box Breathing, a mindfulness and meditation technique, to clear their mind in a crisis. Box Breathing is one of many clinically validated modalities available 24/7 for our users. Smarter Self TM support is in the hands of our users when they need it.
Behavioral Health Screenings
Every School District and University has a staff of behavioral and mental health professionals. They know their student population and what they screen for student by student.
Their challenge is insufficient staffing. With unlimited budgets, the shortage of mental health professionals is so severe, they could not adequately staff to service every student in need.
Smarter Self is a Force Multiplier
Built into the Smarter Self Engagement Platform is the capability to do Custom Student Screening. The Behavioral and Mental Health Staff can supplement SBIRT, GAD-9, PHQ2, and PHQ9 protocols with their own.
They can do this through their Smarter Self Dashboard or they can have 360 build it for them. Smarter Self gives them the ability to literally reach out to every single student in their system.
Legislators like State Senator Joe Vitale (D-Middlesex) have been trying for years to implement screenings like SBIRT. 360's engagement platform can perform initial screenings to allow the precious live resources time to focus on students with the greatest need.
BehavioralRx ™  has proven to positively impact reality and data, not just monitor or report on it. We achieve this by becoming a partner and supporter in a person's day-to-day lifestyle. No two people are identical when viewed from a combined emotional, behavioral, physical, and metabolic perspective. With this guiding principle in mind, our Smarter Self Concierge™ precisely treats each person as a unique individual.
The scientific methods and algorithms behind BehavioralRx ™ have produced significant evidence-based improvements around the world in managed long-term care, transitions of care, and gaps in care for patients with chronic and highly complex conditions. Using the knowledge and data we accumulated over decades we created a program designed specifically to support everyone involved in our educational system.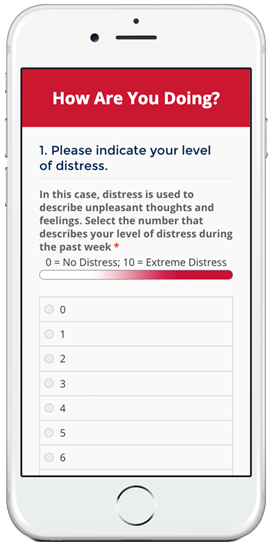 Lead by Example
Smarter SelfTMis designed for INTEGRATION into every aspect of school life. This is not a program or a class. Smarter SelfTM is a way of life.
• Smarter Self™ proactively collects clinically relevant behavioral health & wellbeing information through user engagement.
• Smarter Self™ uses industry-standard Patient Health GAD-7, PHQ2, PHQ9 & SBIRT questions and surveys to assess Depression, Anxiety, Alcohol, & Drug Abuse within your user population
• Smarter SelfTM incorporates support for your attitude toward life to Vaping Cessation.
Smarter SelfTM is a Culture of Caring and Respect.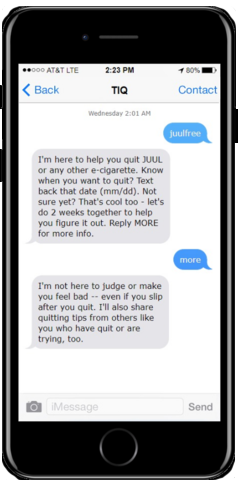 Key Word Auto Response Resources
Users simply text their current state-of-mind to the appropriate SMS number and instantly receive the support they requested. Appropriate support material range from classic yoga breathing exercises to computer designed and clinically validated music.
When HELP is selected the system automatically creates human intervention. The HELP request is instantly routed to the designated school or district resources 24/7/365.
Key Words
Breathe
Calm
Game
HELP
Joke
Music
Smile
Spirit
Science-Based Music Interventions
The Sounds of Healing, evolves our BehavioralRx® personal concierge digital therapeutics to include an expanding scientifically curated library of music, sounds, tones, and vibrations to support faculty and students.
Anxiety
Behavioral Health
Brain Health
Coping Skills
Goal Setting and Support
Life Skills
Mind Gym
Mindfulness
Peer-to-Peer Moderated Chat
Physical Health
Smoking & Vaping Cessation
Mindfulness
Stress
Students have access to Smarter Self™ content and functionality year round. The materials, messaging, and support they receive are designed specifically for their age and grade levels. With the added stresses brought on by social media it is vital students have bi-directional communication with a trusted source, and in the event of a crisis know they access to the district or school designated professionals.
Isn't it time you provide the resources and support your administrators, faculty, staff, and students need with Smarter Self Concierge™?
To arrange a consultation call us at (917) 983-0525 or email us at [email protected]
Download the Smarter Self ™ Quick View
The Research Behind Smarter Self ™
Our work at 360 is evidence-based, validated, and governed by science. Best Practices are adopted from external sources and supplemented or replaced by our work internally when results warrant a change. The documents that follow are representative of a much larger body of research assembled in the development of Smarter Self. The results of our research leave little room to doubt the efficacy of Smarter Self.
To arrange a consultation call us at (917) 983-0525 or email us at [email protected]
The Smarter Self ™ User Experience
No two Smarter Self Users share the same experience. 360 engages our Users with questions, activities, and interactive chats to learn about them. To identify content relevant to them, the formats they prefer, and the best time for them to receive content.
Some interactions are User initiated. Others are proactive contact and engagement from 360. The result is a unique and personal relationship with every User, an experience that is different, yet the same within our engagement structure.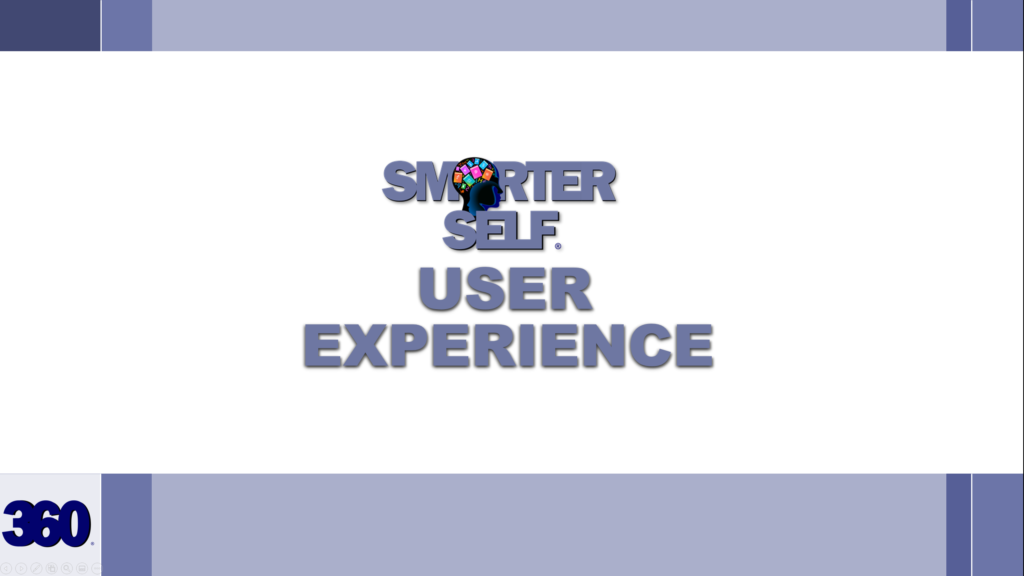 To arrange a consultation call us at (917) 983-0525 or email us at [email protected]